On 26 January 2022 ( Republic Day ), I was part of a Foxline United Club ride to Kishangarh in Rajasthan. Around 40 bikers were part of the ride. First, Sumit Dubey (Founder of Foxline United Club ) introduced the rules of the ride, and then we departed. The ride started from Mansarovar Metro Station, Jaipur. Kishangarh is located between Jaipur and Ajmer.
The dumping yard is the perfect place to feel the snow during the summer heat. Pre-wedding photography/videography and album recording are both possible at this location. There is no entry fee, but if you want to shoot ( Professional ), then you have to take permission from Marble Association Kishangarh. In summer, this white marble powder flies fiercely when a typhoon arrives. During the rainy season, water is filled here and there, which gives the feeling of a lake of water in the snow. The rainy season presents a danger of drowning here; one child died here in 2019 after suffering injuries from drowning. The winter season is favorable for visiting here.
RK Vlogs explain the entire ride in his video. He is from Jaipur and is passionate about discovering new places in India. He has already completed a journey from Jaipur to Rishikesh and will explore India from Kashmir to Kanyakumari in the future. We wish him all the very best.
About Kishangarh
Kishangarh is a city and a Municipal Council in Ajmer district in the Indian state of Rajasthan. It was built by the Rajgharanas and Maharajas of Jaipur and Jodhpur, that lies 18 miles northeast of Ajmer and 90 km far away from Jaipur. It's connected via Kishangarh Airport, Kishangarh Railway Station and National Highway.
It is the birthplace of the Kishangarh style of painting, Known for her portrayal of a prostitute known as Bani Thani. Kishangarh known as the Marble city of India. It has a heritage lake named Gundolav Lake. Kishangarh Nepheline Syenite, located about 500 m after the bypass bifurcation of Kishangarh towards Jaipur on NH-8, has been notified as one of the National Geographical Monuments of India.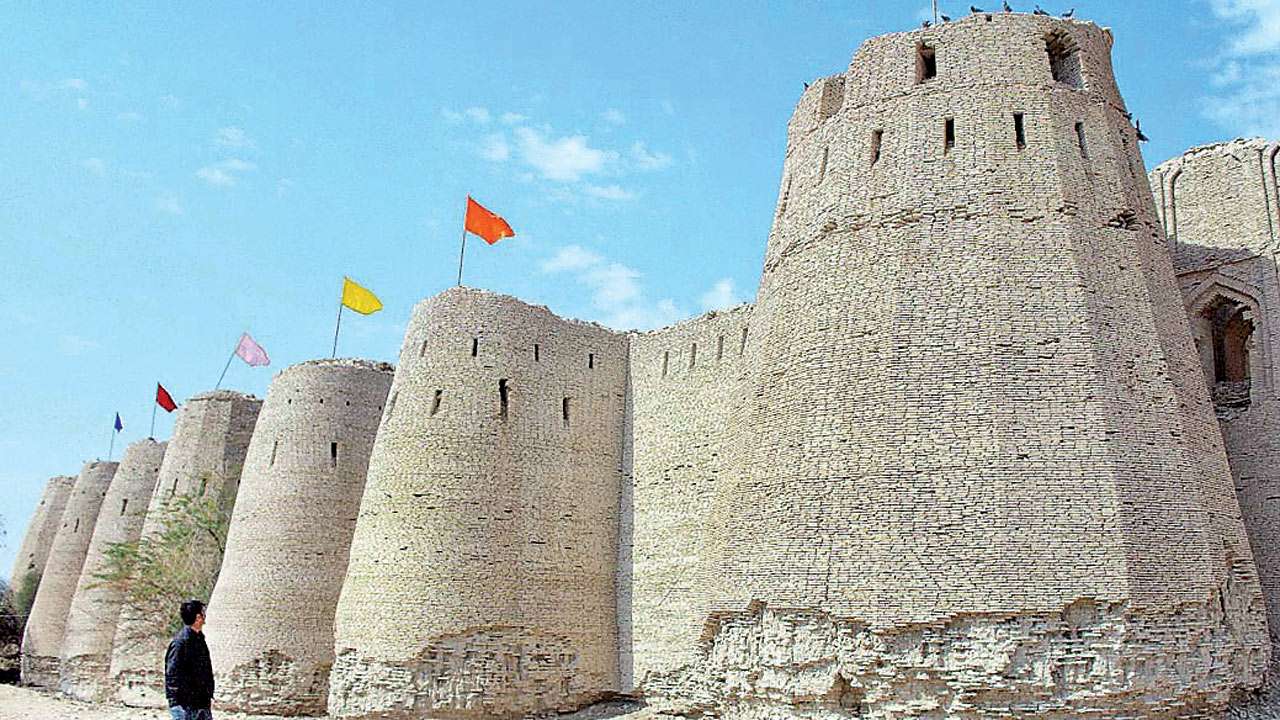 The Fort Built in 1649 by Maharaja Roop Singh, a fort of Kishangarh, is the epitome of the Rajput and Mughal styles of architecture. A showcase of both the solemn styles, the fort is also named after its ruler and is popularly called Roopangarh Fort. The fort lies about 27 km away from Ajmer city. The nine turreted fortifications of the fort encompass within it several battlements, jails, granaries, armories, and foundries. The colossal double-storied Durbar Hall has latticed windows above for the queens to view the proceedings below. The fort enveloped by a deep moated wall which makes it most formidable forts of Rajasthan.
Entry to this Fort is open only for the guests of the Royal Family.
Visiting places in Kishangarh
Pitamber Ki Gaal (Picnic spot)
Phool Mahal Palace
Chauburja (A mini fort situated at hill in outskirts of the city)
Marble Slurry Dumping Yard (An emerging destination for film shooting.
Khoda Ganesh Temple
Laxminarayan Temple – A modern temple made in the old, classical style by Aditya Mills Ltd. run by the Kanoria family.
Gundolaav Lake
Nepheline Syenite, National Geological Monument
Nimbarkacharya Peeth
Nine Planets Temple
Sukh Sagar
Mokham Villas
Thakur G Temple sanwatsar
Shri Naka Wala Balaji Mandir, Khatoli
city view at mountain cliff, Kishangarh
Also read Popular Adventurous Treks In Jaipur
If you want the address of these places then follow us on Instagram Page JPR Bikers or Type 'Yes' in the Comment Section.